about us
team. facility. mission.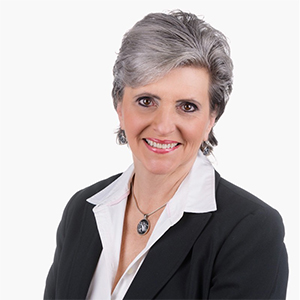 dawn slann
Co-Founder
Dawn has spent the last 35+ years working in the pharmaceutical industry.  She began her career as a pharmaceutical chemist at Burroughs Welcome in Greenville.  After moving to Raleigh in 1995, Dawn continued to work for GlaxoSmithKline until 2016.  Since that time, Dawn has worked for contract pharma and R&D clinical pharmaceutical companies.  Dawn is currently VP Quality for Asterra Labs, LLC located in Nashville, NC.   Dawn has two sons, Brinson, and Eric, that live in Raleigh NC.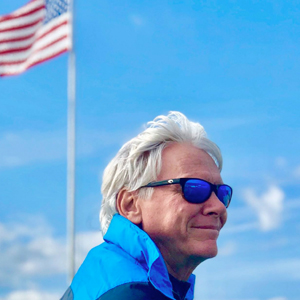 fred slann
Co-Founder
Fred is originally from New Bern, NC and has spent nearly 40 years working in the marine industry.  He is a licensed captain and an expert in marine composites and resins and their use in the infusion process.  Fred is the Co-owner of Slann Consulting and Foundry and Forge.  Fred has 2 sons, Hunter (Washington) and Evan (New Bern), and a daughter, Anna (Charlotte). 
The owners of FFOCC are Dawn and Fred Slann.  Dawn and Fred met the old-fashioned way, online, in 2015.
They were married in Downtown Washington on the waterfront in May 2016. Thanks to Fred, Dawn discovered that she loves to fish almost as much as her dad did.
Fred and Dawn spend almost all their spare time fishing somewhere in the local rivers, the Pamlico Sound and, not too far off the coast in the Atlantic when the weather allows.
Foundry and Forge is a unique venue for a variety of events, including networking meetings,  community organizations, classes and seminars, client meetings, corporate events, and more.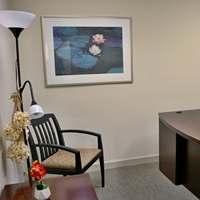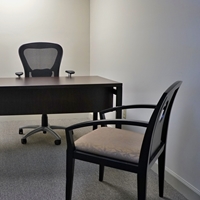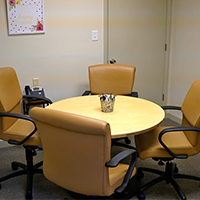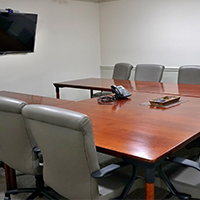 The events that take place in our space are often an extension of our aim to build collaboration, connection, and community. We have a large and small conference room, as well as, several office/desk options that can accommodate individuals, teams and groups.  The Captain's Compass can be reserved for events after hours. 
Launch your dream at the foundry & forge